Congregation Knesseth Israel is a synagogue located in Bound Brook, NJ.

In 2005 I stepped up as the webmaster and redesigned the website.

We put a lot of new content online including the history of the congregation and of the Jewish community in Bound Brook.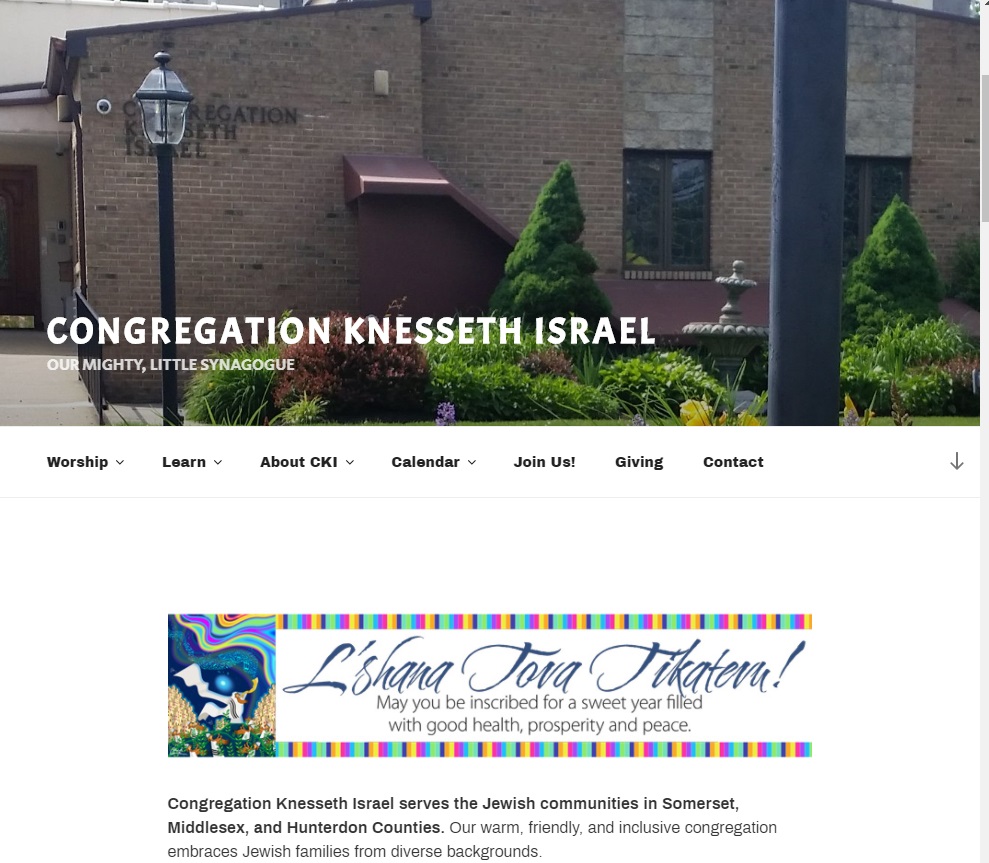 In 2020 I implemented a new design for the site using the "Twenty Seventeen" theme in Wordpress, customizing the theme with new colors and Google Fonts. The site is responsive for all device types and screen sizes.

New features include an interface with Paypal to accept donations, and recordings of the congregation's weekly prayers and songs.